Quiet: The Power of Introverts in a World That Can't Stop Talking by Susan Cain
June 18, 2017
What about introverts? Susan Cain makes a case for the untapped power of "quiet" people.
It's a deeply interesting, vastly intelligent book: Susan Cain has a writer's flair that finds revelations in the researched and the personal. It's also well overdue. Cain highlights where our culture has become extrovert-obsessed, from our fixation on celebrities, to places in schools, workplaces where we've swapped out creativity for personality. And while it's natural to gravitate towards the entertaining and extravagant, Cain cites one third of all Americans are reputed introverts--Americans, the extrovert idealists of the world--meaning we live with introverts, are surrounded by introverts, and interact with them everyday, if you do not already consider one yourself.
Cain never fails to address the complexity of the subject: which, like its human substance, is complex and ever changing. It's hard to put people under neat little labels like "introvert" and "extrovert," which form more of a spectrum than two exclusive categories. She differentiates between shy and non-shy introverts, as well as shy and non-shy extroverts, claiming the difference is social preference: how they prefer to act with people. But we all crave connection. Pages of diligent research--such as Cain's foray into an extrovert-extremist Tony Robbins seminar that resembles a "rock concert" more than a workshop, and an uncomfortably polite weekend lodge with all introverts--draws conclusions about the two, without villainizing either.
It's also truly empowering. All the while, I was debating to myself whether I was an introvert or an extrovert. The book is like a tool box: one which many of us might have been searching for all of our lives. Why some of us are (literally) more thin-skinned, pretend-extroverts, and sometimes, why we should crack open our shell--it's all there. Even if you aren't a self-described introvert, the book is about human interaction. If the worst distance between people is indeed miscommunication, then Quiet aims to change that, with its dissertation of the intuitive and expressive; different, but equal.
For the introverts reading, Quiet is a triumphing manifesto: Cain brings to light the natural strengths of introverts, such as their proven tendency to listen well and empathize more, and cultivate talent through time spent alone. And while introverts may be more "fragile" in harsh environments, with the right care grow strong and magnificent, like orchids. This applies to leaders as well: plucking stories from that of Rosa Parks and Gandhi, Cain opens up the self-described introverts who chose to stand at the front of their social movements only because they felt they had no other choice. For any soft spoken person who's had to lead a meeting, these sections can be life-changing. History has actually always been telling us: introverts will rock the world. The quiet revolution has begun.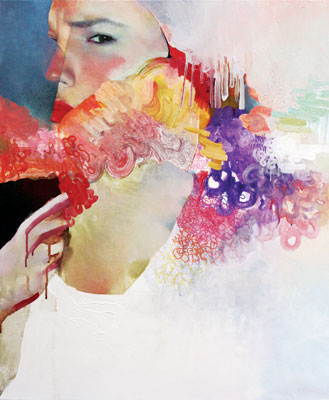 © Winston C., Jamaica Plain, MA