The Son of Sobek (Percy Jackson & Kane Chronicles Crossover, #1) by Rick Riordan
July 2, 2014
Cross over stories are always the best. Your excitement of your favorite character from one story finally gets to meet your favorite character from another series. Your excitement alone is the drive to the authors writing. With this book you can witness Carter Kane from "The Kane Chronicles" meet for the first time ever Percy Jackson from "Percy Jackson/The Heroes of Olympus" series.

The Long Island Monster is what the locals called it. To Carter it was just one of Sobek people's terrorizing the local people of Long Island. It was not a big deal. Go, kill the monster, and go home. No sweat. It was up solo for him as his sister and the rest of their house were away. Flying Freak to Long Island Carter hoped the monster was Sobek himself; otherwise he might not be able to survive. When Carter finds the crocodile, though, he is in for a big surprise and the crocodile swallow him whole. That was the end of Carter, until a black hair boy with an orange t-shirt that said something "CAMP" freed him with a bronze colored sword. As he and the boy square off Carter realizes that they have the same mission and should work together to stop the crocodile. The boy agrees and gives Carter his name: Percy. Working tighter Carter and Percy fought the crocodile. They did not trust each other, but Carter gave Percy a way to reach him, if they ever happen to need each other again.

Rick Riordan is one of my favorite authors. He can make a story come to life weather it is a 600 page novel, or a 72 page short story. This book is a truly amazing side story of each series, and it is so cool how he was able to connect them in such a way it makes sense. The only bad part about this book is it is only available online, and not in a physical copy. I pray he makes more of these books for they are fun to experience as being a fan of both series.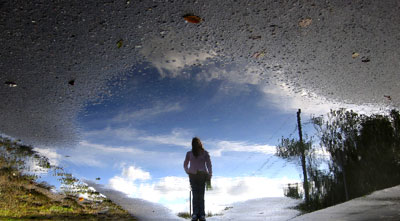 © Daniel H., Oak Bluffs, MA