Please Look After Mom Book Review
January 19, 2013
Have you ever found yourself stuck in the depth of endless regret over a loved one who has slowly faded from your life? Did you ever feel like as each day passed, you kept drowning in regret? Kyung-Sook Shin's novel Please Look After Mom is a heartwarming and
haunting novel about the truthful secrets of motherhood. It is the tale of a torn family, distraught by the disappearance of one very loved and cherished family member. It is a novel that is covered in emotion and describes the feelings, hidden secrets, wishes, struggles and dreams within the family. Please Look After of Mom explores sadness -- an emotion that sometimes can't be overcome easily.


Author Kyung-Sook Shin is South Korea's most widely read as well as an acclaimed novelist. Kyung-Sook Shin has been honored with many literary prizes.
For example, Please Look After Mom helped her receive the Man Asian Literary Prize.

Please Look After Mom takes place in modern-time South Korea and
revolves around Park So-nyo, a 69-year-old grandmother, who turns up missing
after being separated from her husband at the Seoul train station. Her family frantically
begins to search for her and during their search, new secrets begin to unravel
as they reminisce about their beloved matriarch.

The author has presented protagonists and antagonists in a very untraditional way.
In her novel, characters have conflicts with each other while dealing with the
disappearance of So-nyo. The main characters are the eldest child, Hyung-chul;
the eldest daughter, Chi-hon; and So-nyo's husband. They all play the role of
protagonist and the antagonist. In Please Look After Mom, the source of conflict stems from losses in the family.

A passage in Please Look After Mom that I am quite fond of is on page 176: "You press the phone closer to your ear, listening to your daughter's forlorn cries. Her tears seem to trickle down the cord of your phone. Your face becomes massed with tears. Even if everyone in the world forgets, your daughter will remember. That your wife truly loved the world, and that you loved her." This passage opens a direct door for the reader to see
into the husband's mourning heart and connects the reader to his true feelings.

Please Look After Mom draws the reader into a psychological universe that has a lot to do with dealing with internal emotion of love, sacrifice, regret, loss and understanding.

I recommend Please Look After Mom to readers who may have trouble understanding the meaning of family. I strongly agree with the lesson that Kyung-Sook Shin has tried to help the reader understand. By using second-person point of view, I felt as if I were one of the characters. The novel speaks directly to the reader to realize that "you" are indeed lucky and not take anything for granted-- no matter how cruel life is to you. This novel has changed my perspective on life since I understand and can relate with the experiences the characters face in Please Look After Mom.
This novel can be understood by many readers because many go through a harsh family life, which is a dilemma experienced around the world. Please Look After Mom is filled with so much sorrow that I realized that I am actually pretty lucky. It's true, you don't realize how precious things are until you've lost them This novel assures you and grasps your attention about the true meaning of love -- love that is not fully recognized at first but when it is recognized it is in fact too late to
or express.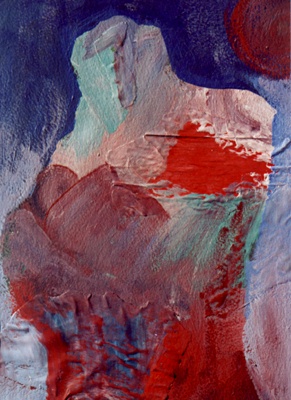 © Anonymous