"Luna" by Julie Anne Peters
May 22, 2012
In the book, Luna by Julie Anne Peters the main character, Reagan, faces challenges to fight for what she believes in. That is, her brother Luke, who is also her sister, Luna.

It wasn't always easy for Reagan, what with her brother being transgender. Her parents didn't even accept him/her. It was hard for Reagan to go out on dates with guys she liked, lest her brother flirt with them or scare them off. It was also hard for Reagan to make friends, because they would make fun of Luna. Luna lost Reagan her babysitting job, because she'd tried on the lingerie of Reagan's client. Nonetheless, Reagan stood by Luna until the end.

That's not to say that Reagan was the heroine of the story. Luna had her demons to face as well. Through a failed suicide attempt, difficult relationships with her/his friends and parents(who refused to support him), and a thin line of desperation between Luna and Reagan, Luna and Luke, her life and his identity, Luke finally gets the courage to be Luna, and leave those who didn't support them.

The characters in this book are truly amazing, and I couldn't pick just one to demonstrate a character who overcame peer pressure for what they believed in. I think this book exceptionally demonstrates acceptance, love, and the real meaning of family.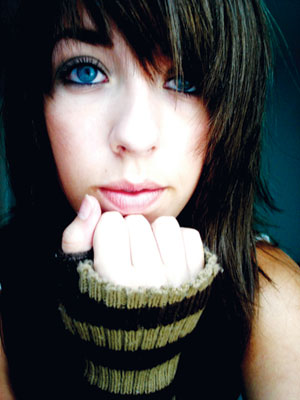 © Brit H., Peabody, MA