The Sun is Also a Star
January 25, 2019
The Sun is Also a Star is a book that let the readers see pain and struggle of the characters that wants to find love in the world. This book is about how two young teens, Natasha and Daniel, come across each other's path in the big city of New York and also how the universe being intertwined to Natasha's and Daniel's life. Although these two teens are strangers to one another and both really have different perspective of the world they live in. They can't seem to live without each other but with the world being so difficult one of them will have to leave and both of their lives will change. With the universe being intertwined with their life, will Natasha and Daniel see each other again? Will they change and love each other again?

Natasha and Daniel are most likely different than one another. Natasha Kingsley is a undocumented jamaican teen girl that mostly believe that everything on earth and everything that is made in the universe is based on science, nothing else. But Daniel Bae is a romantic asian teen boy who believes in dreams, hope, destinies, and that everyone in the universe is connected to each other. Although these differences separates Natasha and Daniel from one another, they're still fondly towards each other.

Although I am a adventure and mystery reader, this book made me more into the story of love, heartbreak, culture, beliefs, and struggle. Which led me to read other romance books and now I am into a new genre book. At first I thought it was a science fiction book because of the title but really it's not. I also believe this book is mostly based on the universe. The Sun is Also a Star is a very motivating book that makes other see pain in the world but also hope in others. This is the reason I like this book and how it let me see things in the world more clearly.

Although this book is based on romance, the book should be allowed to be read on other people but mostly on teens. Teens would most likely love this book because how the characters are teenagers and the struggle they have with life and education. This book leaves many impacts on the people that reads and that also includes me.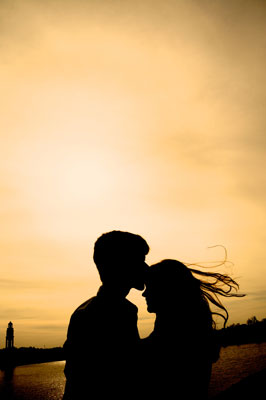 © Katya K., Westfield, IN