Just Like Fate
September 10, 2018
Just Like Fate was another astonishing young adult novel by the brilliant Cat Patrick and Suzanne Young. I have always loved Cat Patrick's unique work, and I've been so excited to read her latest collaboration. I read Just Like Fate, not knowing what to expect, as her previous books were never what I imagined.

Just Like Fate presents the interesting concept of alternate realities or universes depending on one's simple everyday decisions, something that I actually think about regularly. In the book, teenager Caroline is one night faced with the decision to stay by her dying grandmother's bedside, or go to a party with her friend and the boy she likes. Although you as a reader may have an automatic decision made as to what you'd do if you had this choice, the book quickly evolves both scenarios into a twist of love, loss and strong realisation, that might make you question everything.

The fact that this book was set in two dimensions(a world where Caroline left her grandmother and a world where she didn't) is one of the most interesting parts of the story. I absolutely loved how I was able to see Caroline's life unfold after making both decisions, and see how certain aspects of her life crossed over or were the same after her choice.

As well as this, the story throughout the novel was gripping, as it was a constant fist-clenching moment to see if the main character would end up where she should. This is another brilliant book by Cat Patrick and Suzanne Young, and it is once again so easy to fall in love with the characters and really get involved with the life of Caroline after that one decision.

I really recommend this book as a fantastic YA novel for fans of Cat Patrick's other work, as well as Young Adult fiction.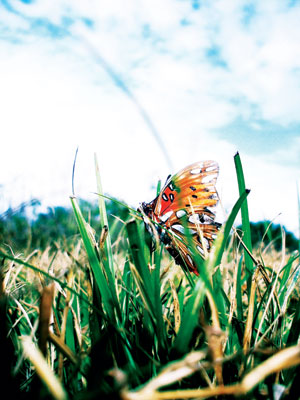 © Ashley B., North Port, FL