Dust
February 28, 2009
Crimson droplets pulse down
A pale cracked porcelain moon.
Stirring up the long dehydrated springs mud,
Unsettling silt turrets and chaffing puffs of milkweed.
A blunted raven fruitlessly tries to cough out the dry aftertaste.

Overgrown roads lead nowhere
Stifled weeds attempt to veil the scars,
But are only left to perish in a metropolis of dust.
Vanished is our control.

Champagne eyes see only in a slender line
Proportioned to a ashen pewter, lukewarm existence,
Keeping time to a metallic beat.

Drugged to keep us from the switchbacks
Life is only touched in mute happenings.

Collapsed are our lungs, devoid of real air
Crumpled are our hearts, replaced by chrome
And dusty are our minds.
We our but a silhouette, an outline in the grime, a vacant shell.

Translucent is evolution, while once our fingers traced the stars,
They now only muffle the dirt.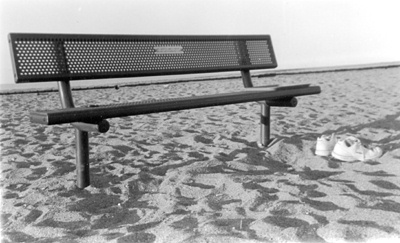 © Jenna H., Marblehead, MA