My Hours at the Sea
March 19, 2018
I yearned for six long hours at the sea,
When the sharp rays of sun so brightly shine.
I gaze at the horizon's miles to see.
The only thing in sight: a dark blue line.
The pale clouds pass by and cover the sun,
With the palm tree's shade and the salty air.
Going into the water I would be outdone.
If only to swim I had been prepared.
And yet the waves roared wildly as they clashed
On rocks with the power of Poseidon,
I feared the trident about to be cast
Like a child the sea's father might frighten.
Plunging into the sea was what I chose.
The end of my fate, only the sea knows.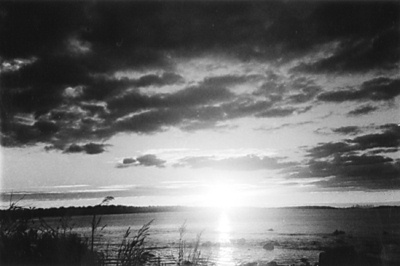 © Christy S., Germantown, MA