Moonslaughter
MAG
October 6, 2016
Men clad in strange suits dissect Luna's flesh.
They abscond with her pale skin, their trophy.
Where handcuffs should lie, glossed cuff links
are fresh,
And these men are lauded for their "bold" feat.
Luna's bumpy skin, impaled by our flag.
Our emblem of freedom conquers another.
Weak, she crumbles to our touch, while men clad
In their odd suits stomp, strangle, and smother.
Yet, she prevails. An intergalactic pirate,
She rules the seas with no trepidation.
We push our luck, oblivious to climate
And gravity of the situation.
Mankind has leapt too far. Now, we're squatters.
Judgment day'll come, the charge:
moonslaughter.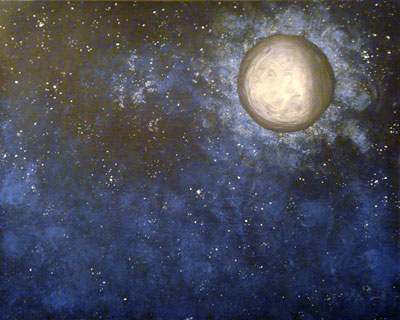 © Allison H., Vancouver, WA