Maybe
July 4, 2015
Why is the world filled with so much hate?
It can make you feel like a disgrace.
I am scared of what could be my fate,
for it is a horrible, cruel, mean place.
Maybe its not just the world,
it's the people that do horrible things.
The rude remarks, off of their lips they twirled.
To their words, my mind unwillingly clings.
Maybe it's me,
Maybe I am filled with hatred.
But it's not towards thee,
Love for myself has faded.
Why, to lose oneself, is so very easy.
Can we ever find ourselves again? Maybe.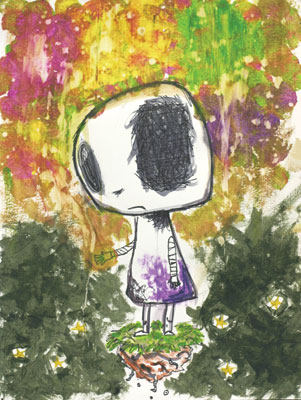 © Ashley W., Port Charlotte, FL