This Might be a Little Crazy But...
March 16, 2015
Peering through the bifocals I observe
Forsythia tangled among the thicket.
To the touch, the leaves are like kente cloth.
The petals are as soft as camel's eyelashes.
The yellow is brighter than a white dwarf.
It brings silence to the chirping warbler.
Vikings would think twice before trampling them.
They should make corrective shoes out of them.
I wish I could gather them all up
Put them in a moon bounce and go wild!
I would make tea in my coffee mug with the leaves
And make honey with the succulent nectar.
Then I would pack what's left in Tupperware.
I would be happy and float away like a blimp.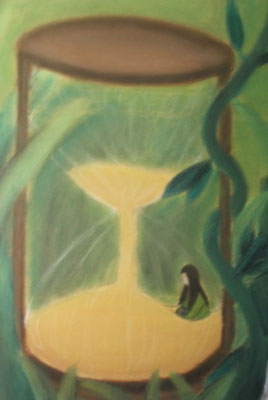 © Carollynn G., Hawthorne, NY