The Wind and the Gazing
February 20, 2015
The wind softly whispers into my ear;
Telling me to give up on my dreams,
But can't stop me from getting out of here,
The wind carries away my silent screams.
It's as if I'm walking on top of air.
I'm deeply in touch with my surroundings.
The wind breathes within me and I'm there,
Watching kids fall and then their rebounding.
I'm just looking at everything around me.
Everyone that's there has lives of their own.
I wonder through their own eyes what they see.
I wonder how the kids are when their grown.
I sit alone under the tree gazing.
These people deserve to be amazing.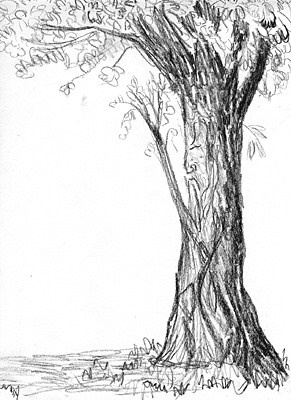 © Anna W., Athens, PA