Never Judge a Book by its Cover
February 18, 2015
Walking through those crowded hallways.
All eyes staring at him, so heavy they weigh.
Hurting hard that you could see his fear.
With every step wishing he could disappear.
Though this heavy silence drowns in the whole place.
All he could hear are his heartbeats in a race.
The anger in the words cutting so deep.
And their screaming thoughts about the pure race.
Leaving him no choice but to silently weep.
In only ten seconds he could open that door.
Yet every second seems like a lifetime.
Standing that long is quiet not sure.
Wondering if he could cross that finish line.
They judge the colour of his skin.
"Black" for them defines a slave.
Does it even make sense?! Just think...
For all of us, the final stop is our grave.
Work for that and search for the inner humanity.
You and I, we can rewrite the history.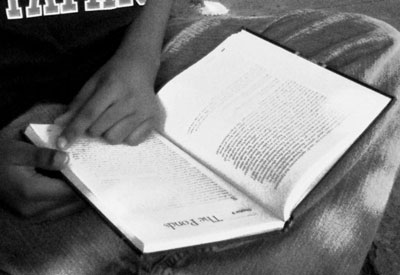 © Allan L., Plano, TX