Faintest Flames
January 28, 2015
Faintest flames climbing the sky,
Wisps of clouds breathlessly fly.
Stretched and pulled like a rubber band,
In the midst of this I stand.
On the bridge, above still seas,
I crouch down slowly on my knees.
My fingers run through water as soft as butter,
Rings circle around, as they ripple, flutter.
Skies' stains glow over miles of land,
Rough brushstrokes from an artist's hand.
Rivers mirror the wondrous sight,
Creation marvels at the majesty and light.
Then the beauty turns to night,
Strands of clouds take sudden flight.
Flames are silenced, colors dim,
Across the sky nighttime swims.
Until later, when once again,
The faintest flames climb.
Until then.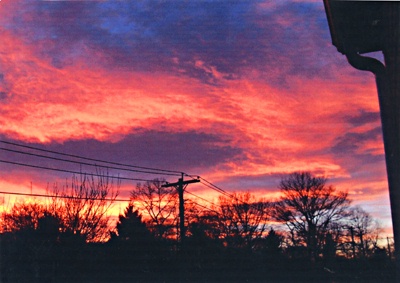 © Robbie M., Milford, CT