Shy Soul
November 5, 2014
It is a nightmare to hear my own name
Rolling off sincere yet traitorous lips.
Trembling for fear that I may go insane,
Trying not to bite at my fingertips.
I retreat behind an aegis of hair,
Choking, sputtering as I try to speak.
Breath turning shallow, running out of air
My chest throbs, vision darkens, knees go weak.
I am assaulted by anxious faces.
They wonder if I even have a voice.
I aspire to dwell in good graces.
To answer of not-- do I have a choice?
Embarrassed, I endeavor not to cry.
I can't help but loath this thing they call "shy".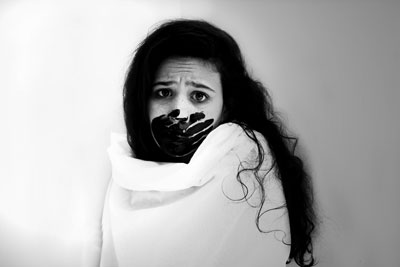 © Sandy H., Woodbridge, CT