Life Notes
MAG
October 10, 2014
It waits patiently in the far corner
with keys of ivory and ebony.
Silence dominates the still, empty room
until slender fingers strike the first note.
It begins with a melancholy tone
of old regrets, stormy days, and lost love.
Before changing into harsh pounding chords
filled with wrongdoing, bitter lies, and hurt.
High-pitched chimes and tremolos take the stage
expressing first days, waiting rooms, and sweat.
A lively and heartening tune concludes
with summer nights, cloudless skies, and new hope.
A final note hovers in the quiet –
Anticipating a new composer.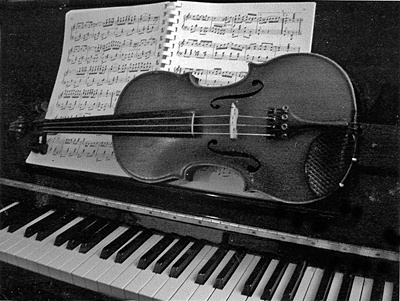 © Edwyn A., Chula Vista, CA