Fascinated by Felines
August 27, 2014
Cats are the masters of subtle talents.
Nine lives and landing on four feet aside,
on the thinnest fence they still find balance. 
Stealth and finesse are at all times implied. 
A feline tips her nose high like a queen,
and places each pad with exquisite grace. 
Ruffled fur or snapped claws are never seen,
not a whisker is ever out of place. 
A cat's fearsome side is easy to miss
when he's curled up dozing, so meek and dear.
But when he rips his lips back in a hiss
fainter hearts shudder in desperate fear.
You still think cats' only skill is to mew?
Then cats know quite a bit more than you do.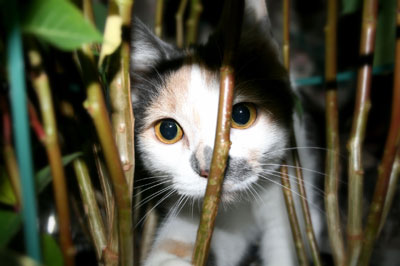 © Leah B., Kokomo, IN