Swiss Moon
December 12, 2013
When we were young the Moon was made of cheese
A star-bound scoop of Parmesan or Swiss
Kissed by the Sun, three-fifty-five degrees
Made molten furnace, hopeless to resist
Oh how we'd drink the softened Moonlit milk
Of moonlight poking through the holes we'd hewn
With spoons of dream. The fantasy we'd built
Around our molten melting great Swiss Moon
With every night, the stars did blink and shine
As hungry, hollow youth, we watched it leave
To gibbous, crescent, our Moon did unwind
To zip, an empty wheel, can you believe?
But in my years, the Moon's no longer mine
That's fine. I still smell Swiss at half-past nine.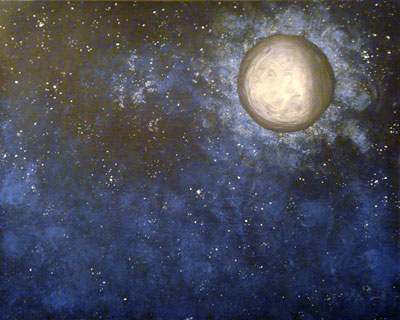 © Allison H., Vancouver, WA