The Edge
July 14, 2013
Her voice was like honey,
her blue eyes like doors.
Her smile shined warmth out.
Love seeped through her pores.

But all of her limbs ached,
and she liked her eyes closed,
and her smile would break
when she fell from her pose.

To live in her smooth skin
was no easy feat.
The shell that she lived in
had her bruised and beat.

One day, tender body, she limped to the ledge.
She whispered "I'm sorry," and stepped off the edge.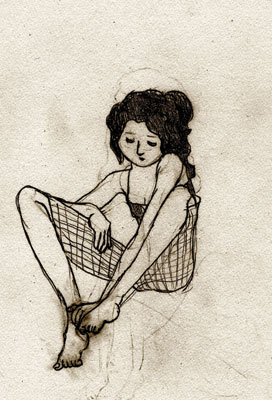 © Samantha W., Albany, NY