A Woman God
April 22, 2013
"You smile like you have just seen God," she said.
"I have. He's in you. God is love is you."
She is with me when I retire to bed
And she fills up the space in my head too.

Pray to her. For love, to my bone, I shed.
Her words are scriptures I ink on my skin.
Her palms are open and text spills. I read.
God is good, but she makes me want to sin.

But I spent nights reading her Latin limbs.
Vastness (meaning) eludes. Thoughts interlaced.
Michelangelo's Sistine made on whim
Not even he could recreate her face.

She is an idea nothing transcends,
Something mortal eyes can't comprehend.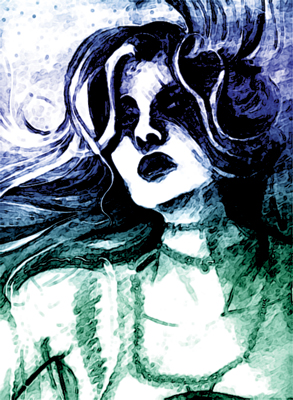 © Sindi J., Westminster, MD