The Fall
February 6, 2013
To step and glide as light as winter air;
Flowing through each step in time with the sound.
A web of joy slowly becomes a snare
The trap unknown even when fully bound.
A point leap jump turn bow bring an applause
The praise addicting as muscles grow strong.
So wound up in the dance to take a pause
Before everything goes horribly wrong.
Finally it happens; the fall so hard.
Gravity feels so heavy here on Earth
Such power, once resisted without guard
Left powerless; for what was it all worth?
The music gone now leaving lasting pain
But the soul knows; it wasn't in vain.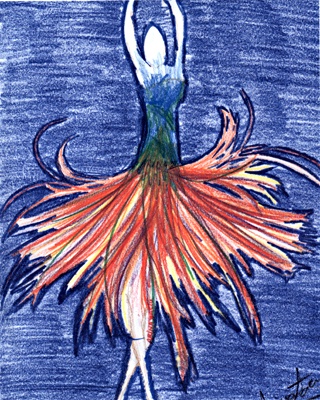 © Arina Z., Euclid, OH