My family
December 1, 2012
My family! How they make my life so wild!
I think of my belittled sleep at night.
Perfection through my family is defiled.
I wonder if our home can turn out right.
When I get home I rush into my room,
But on the way, I seem to cross a pool
With alligators snapping, showing doom
And crush the placid mood I gained from school.
Our daily fights are harsh; can come and go
Our troubles as a whole, and while apart,
Are great, though on the outside they don't show.
The insults spat do make my ears feel tart!
Still, though my family has its verbal strife,
I'll cherish each word said throughout my life.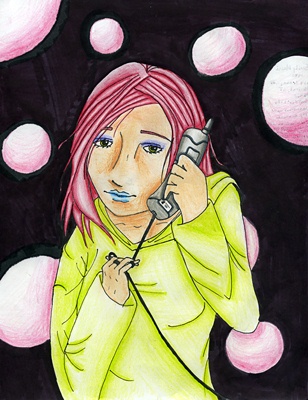 © Emily M., Milford, CT