The Sonnet of Sweeney Todd
November 4, 2012
Meat-pies in the oven; razors upstairs.
Blood covers the barbershop all around.
People go up for a trim of the hair.
Everyone dies, not making a sound.

Benjamin was his original name.
A daughter Johanna; a wife Lucy.
Judge Turpin came along bringing Ben shame.
Turpin took them, now this gets real juicy.

Mrs. Lovett explains that Lucy died.
Benjamin becomes known as Sweeney Todd.
Judge raped her, and she performed suicide.
"No!" Todd cries and swears his revenge to God.

This sad story ends in great tragedy.
Lucy dies with Lovett, and Mr. T.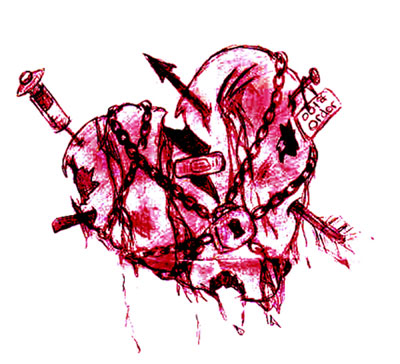 © Asia B., Hudson, MA