This Self Illusion
July 18, 2012
I gasp for air even though I can breathe.
Spiders are crawling right under my skin.
For no reason, I let my anger seethe.
Then, my legs move to where the ice is thin.
If no one is perfect, why is there sin?
My lungs fill with acid when hit with waves.
My life is a race, I will never win.
Time is spent from climbing up out of caves.
I leave the ice and praise the road that paves.
I stand on the sky and look at the ground.
The sun laughs, then, kills the people he saved.
My mind is spinning from every loud sound.
This must be fake or real, or it all seems.
I finally wake, all these verses were dreams.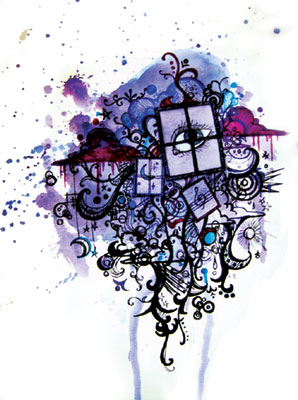 © Savannah R., Stoneville, TX