A new Place
June 23, 2012
While at a place I no longer know, my imagination begins to grow.
The wind took off as in a race, my feelings and worries now erased.
The trees were shaking, creaking, cracking;
While I was looking and was passing.
Their limbs were cackling, quickly collapsing; my footsteps I could no longer trace.
The Wind was blowing, the trees were crashing; my path I could not trace-
My heart began to race.
Being outdoors is quite contrary, in a cold, bitter February;
But I can't slow my heart's pace
When all the wind flows with such grace.
All around snow sprinkles the trees
like the brightest stars that twinkle at sea.
All of this my heart did embrace,
locking in this memory just in case-
My heart wrapped up, tight in lace,
not letting my tongue leave this taste.
For my hear was in it's place.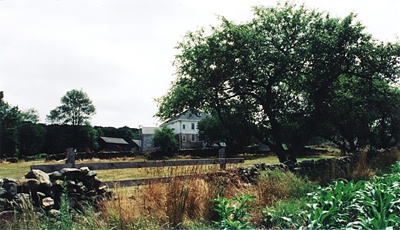 © Elizabeth B., Norwich, CT