A Butterfly Once Was I
June 5, 2012
A butterfly once was I...
Long ago when I was free.
Oh! The places I would fly
Before these horrid chains bound me

He wet my wings-
My heart was destroyed!
Who could do these evil things?
Where my heart once was, is now void

I've realized there's more to life
Than worrying over wrongs been done.
Once you abandon your fear and strife
The war raging in your mind is won.

I've survived and conquered my pain
And a butterfly am I once again!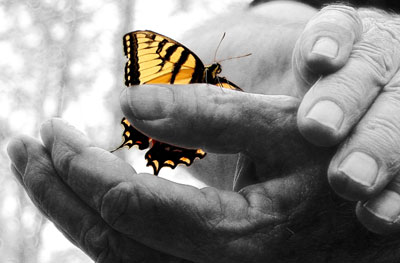 © Katie K., Macon, GA