Geometrical Patterns
May 8, 2012
I know this may be geometrical,
But filling in the spaces right is hard.
I know it must be so symmetrical,
So let us take out the old aging card

We start with a circle, in it is round,
And then we make a square in the center.
A triangle, here and there, is quite sound
Would doing this make me an inventor?

All the colors and all the shades put shapes
into the forms that are rightfully theirs.
Now it looks like they are wearing tall capes
And falling into their wonderful pairs!

I hold it up, in all its right glory
And think that this is quite a weird story.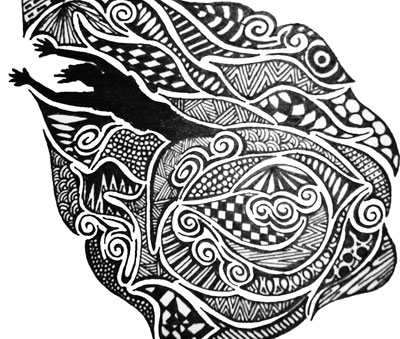 © Caroline B., Haworth, NJ