The Trance
March 7, 2012
It creeps through the dark, stealthily stalking
its prey with its fiery scarlet eyes.
It makes not a noise, silently walking
to find the victim of its dark surprise.

She sits in the light, fully unaware
of the darkness descending upon her.
Poor child; so happy, innocently there;
She doesn't know of what soon will occur.

It finds her; it pounces, sinking its jaws
into her heart and the poison seeps through;
its fangs are self-loathing, hatred its claws;
what damage's been done, she'll never undo.




Poor sweet girl, she never did stand a chance



against the insidious monster's trance.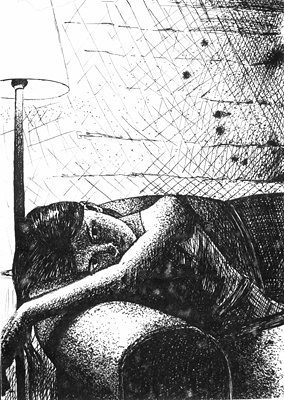 © Elisabeth R., Elmont, NY