"A Smoker's Curse"
December 25, 2011
Smoke streaming from your lips drowns my sigh.
It chokes my pink, healthy-working lungs.
I struggle to speak out, rather I lie.
The cigar's malignance seeps onto my tongue.

Does my suffering even bother you?
I cringe that you're my flesh and blood, kinship: daughter.
So fragile and feeble, my face turns purple-blue.
Air so thick you can't budge or slaughter.

Ignorant people run by you sprinting dashes.
I'm stuck in a morose hole, black as your face.
Someday I will spit in your pathetic ashes,
the same ones that killed you in the first place.

I will stay strong and never cave,
your chance to live is gone, a hopeless case.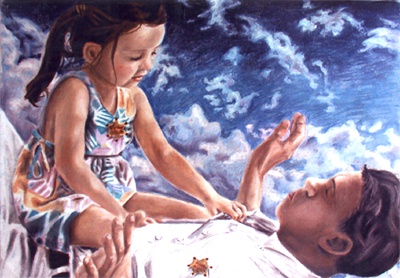 © Meg S., Andover, MA