A Ruining Love
December 14, 2011
This love burns- sears me. Scorched trails left along
My inside. Being the aftermath from
The raging fire that ruins me. Wrong,
Is what this love is. Making me go numb
Without his venom running through my veins.
Lies and broken promises fed to me.
I'm an addict to the sweet sting of pain.
I am stuck in this fire of a sea.
Waves of his hot breath fill my nose. I need
More, even though I know he is drowning
Me. If I tried to leave he'd make me bleed.
But It doesn't matter. No escaping.
And, so, he will soon destroy me. I will
Be nothing, but a body that is still.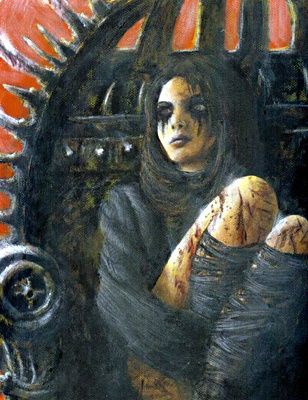 © Veronica N., Kenora, ON, Canada