Unique Nightmare
November 7, 2011
I walked down the road alone in the dark.

The cold wind brushes my skin as I come to the door.

As I walk up to my room with a window in the shape of an arch,

The drapes are torn over the window telling the story of the poor
Soul that lived her before me.
How they must have loved this house.
How they must have had tea
In the room. The memory of the first mouse

That skid across the floor.

The love in the house in much more than it seems.

I turn; a ghost in the dim lighting looking tore

Between life and death of its haunted dreams.
Then as I looked closer I saw that was me. In shock
I stepped back hearing nothing but the clock.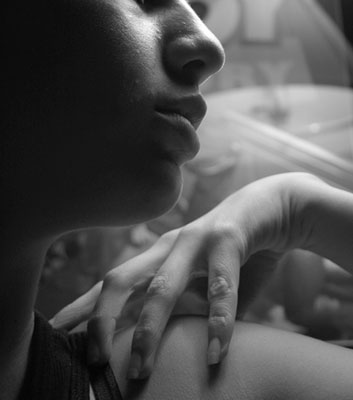 © Rebecca B., Santa Clara, CA