Regret
April 28, 2011
I watched you one evening riding home on the bus,
sometimes I still watch you.
I got angry once
at you
(despite not knowing you,
aside, that is,
from a few words smiles winks thumbs up,
and a little laughter)
when you switched allegiances
and broke two hearts at once –
the coach's,
because he was elated
that cross-country
had more members
than varsity football
('cause that's where you went),
and of course,
the other heart
you broke
was mine.
sometimes I still watch you
because I've never been good at endings
and now you've switched allegiances
again.
I shouldn't dictate your life
it's not nice of me for one thing
and it'd wear me out eventually
and of course you should do what you love
but why don't you love running anymore?
and now you're hurt
or so I've heard
and you may never run nor play again
no matter what you choose
and that makes me wonder
is it my fault you're hurt?
because you are
out of commission for God knows how long
and maybe
if I'd said something
you might
have come through
all in one piece.
Could I have saved your future?
and why couldn't you have listened
to what I never could have dared to say?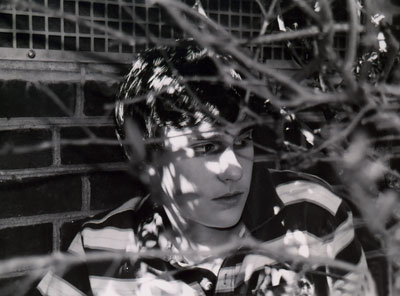 © Kyle W., Pompton Plains, NJ