I wish history repeats itself today.
March 10, 2011
Here I am sitting at school.
The world outside is cold and damp.
The sun is nowhere to be seen.
The world lays still and calm after a stormy night.
Water droplets slowly trickle down the window.
My eyes gaze to the football field.
That's where it happened, us, the kiss, the passion, the sin.
It wasn't supposed to happen!
But we couldn't help it.
I hear your voice in my head laughing and talking.
I touch my lips as I think of yours.
How your tongue connected with mine and danced.
It fit.
It felt right.
How I wish that night never ended.
Just think you are only a mile away from me.
You are probably sitting at your desk working right now.
I can feel it. Today will be the day.
Today I will see you.
Today I get to be with you, and that night on the football field will repeat again.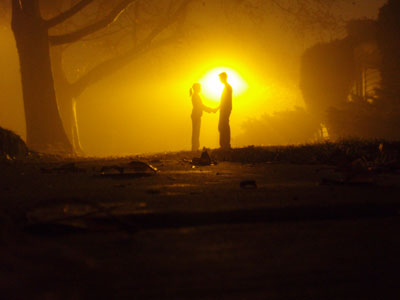 © Tanner H., Kaysville, UT