The Last Firefly
February 23, 2011
I look and seek to find an answer,
One which could save human kind.
Many do drugs and die of cancer
Or receive a corrupted mind.

Within this world where I find myself
I seek to shed some light.
For the lanterns are hung upon the shelf.
Unable to aid my sight

Some as I hide their glow
For acceptance of darkness's judge.
Yet they someday will be laid low
If they refuse to budge

I am the final firefly,
A beacon for the coming King.
One day I'll see with my own two eyes,
How he'll rock the world with his might.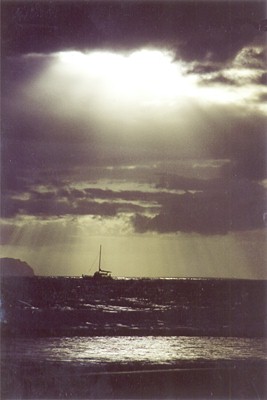 © Lily H., Kekaha, HI