What I felt everyday
December 25, 2010
When you say those hurtful things
Shut up! And Go away!
Do you ever stop to think?
How they might ruin my day?

All the very hurtful things
That you seem to love to say
Makes my self-esteem
Seem to fade away.

I lay down to go to sleep
But all I can do is cry
Thinking about those hurtful words
That just make me want to die.

I get up each and every morning
Not wanting to go to school today
Because I am very worried
About what hurtful things you'll say.

Every night I kneel by my bed
And very silently pray
That I won't have to listen
To any hurtful words the next day

After praying for me
I very silently say
Why ever the person is bullying
Make the problem go away.

We don't have to be best pals
You don't even need to be my friend
All that I am gracefully asking
Is that all the hurtful words should end.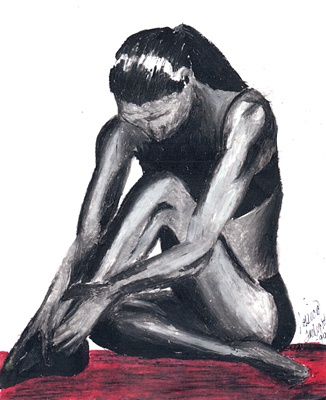 © Jessie Y., Ahwahnee, CA