On the Rain and Sunshine
July 20, 2010
The spring rain begins to fall
And washes the sun away.
The warm water dives to the ground,
Clings to leaves, wishing to stay.
As the sun fights for its rightful place
Melting away clouds of gray.
Soft breezes help chase them off
The clear, perfect skies of May.
Hearts leap, for summer is near
Far away from December sleighs.
Sunlight shines off the ocean,
Glimmers on the sand and lazed bay.
Green grass basks below,
And above, a rainbow.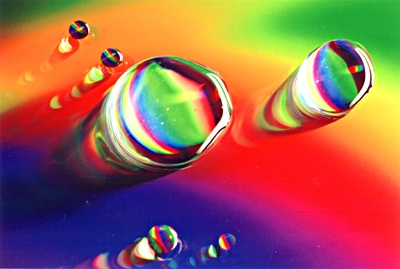 © Matt D., St Peters, MI