Nightmare
February 5, 2010
You're running from a beast
who makes his bed within.
He's stronger and he's faster;
he grins a wicked grin.

Your screams won't leave your throat;
you can't run very far.
You find nowhere to hide -
but you do find a car.

Without trace of hesitation,
You strain and open the door.
The beast grows large in the window!
You hot-wire - you ignore.

As the creature closes in,
you stomp the gas to go.
But - it's no surprise -
the meter is far past "low."

The beast rends door from hinge
and snatches you from the seat.
You see his razor-edged maw,
you feel his breath's sharp heat.

The sheets fall from your bed
and your brow's sweat drips down.
Your heart beats in your throat
as you stare in awe around.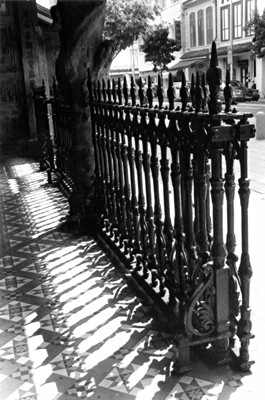 © Gretchen L., Edina, MN