The Rain
December 16, 2009
Droplets sliding down my glass window pane,
A miracle in a liquid disguise.
I watch the simple beauty that is rain
The heavens do cry tears, I realize.
The skies split apart, enabling and
Allowing the sweet droplets to fall down
To Earth. I extend my arm and my hand
Gets wet. Rain sprinkles upon the whole town
Making our sunny day gloomy and sad,
(At least in most people's opinion.) Splish!
Splash! Splosh! Jumping in the puddles is rad!
Plpo! Plop! Plop! The drops fill the doggie's dish.
The wet liquid tears that fall from above,
The wet liquid tears I have come to love.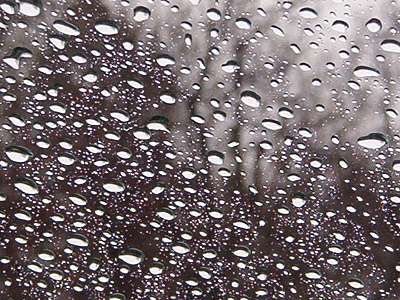 © Terrin C., Humboldt, IA