The Cadence of Springtime
October 21, 2009
The Cadence of Springtime

The dedicated bees go buzz buzz.
Collecting dazzling clusters of pollen.
Feelings of everlasting pleasure give me a warm fuzz.
Oh it is miraculous that winter has fallen!

Mother Earth who smells of a rejuvenating love-
Cries such a melancholic piece.
Gives her an authoritative air that fits like a glove.
Man, her thunderstorms are a beast!

Fragile petals litter the ground, Creating a savory mystic wonderland.
In turn, I'm awed and bound-
While you're with your lover, holding hands.

Sparkling drops of crystallized morning dew,

Expresses my gratitude for precious renewal.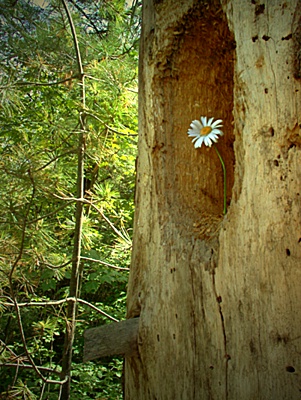 © Anna R, Sudbury, ON, Canada