Some Day......
March 1, 2016
When we first met,
I was very underdressed,
But at the time I didnt care,
Because she was still impressed,
I was thinken out loud,
She asked what I said,
I asked for her number,
Maybe we could text,
She said think of something funner,
I dont wanna give that up yet,
I said we can go for a walk,
Maybe hang out at the park,
She replied we should just talk,
Because its getting pretty dark,
So I learned about her,
Her father and her mother,
Talked about her car,
How its maintained by her brother,
I opened her car door,
So she could get in,
And just before I left,
She asked if she will see me again,
I said,
Its fun talking about family and cars.....
Hearing you trying to figure out who you are.....
But my feelings are locked in my heart.....
And you wont get it as long as hes wrapped around your arm....
But maybe some day.....
Some day.......
You was always so beautiful,
From the day I first saw you,
Then you became so judgemental,
And your real colors bled through,
Got over attached,
Was always getten mad,
Saying im spending money,
That I didnt even have,
I wondered how you got in my financial business,
We werent even intement,
Asked my brother how could I end it,
Not even a couple,
And the fights were endless,
She turned it into something,
It never really was,
Tried making me her fun thing,
While she was with her man maken love,
Very controlling,
Of course there wasnt trust,
I told her that she has him,
So there could never be us,
I wont call her names,
Even though she deserves that,
Its like she locked me in a cage,
I was in a bird trap,
I really want a women who could hold her own,
If shes with me when I have nothing,
Ill be holding her hand when we buy our home,
Always trying to get me to completely change....
Obviously looking for a different man.....
But know Ill always be the same......
If you keep treaten life like a game.....
You will be sure to experience pain.....
She wants me to get closer.....
Put my arm on her shoulder.....
She asks If ill be there to hold her....
No way.....
Maybe some day......
Some day.....
Ill admit,
For a while you was on my mind,
Thought about you for some time,
I wrote a couple lines,
But I couldnt make them ryhme,
But of course I didnt even try,
I didnt wanna make you cry,
But hey,
You made me crazy as s***.....
This the one girl I wont forget....
Havent been the same ever since....
Gotta say I still love the b****......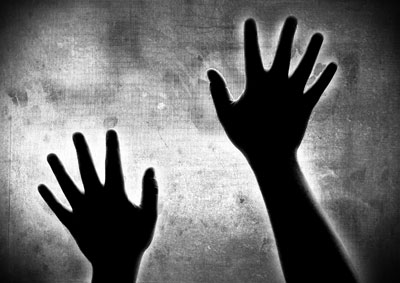 © Andrew F., Lake In The Hills, IL