Back when....
February 29, 2016
Back when I was 7 years old,
My father went away,
And he didnt come back home,
An,
Back when I was 11 years old,
I was always angry,
And people pretended they didnt know,
The world seemed so cold,
No one was ever close,
Never had anyone to hold,
An,
I remember back then,
When,
We made paper planes as we sat on the bed,
And laughed all day,
Played video games,
Recorded me as batman stopping a robber at a bank,
It was cool,
All the thing we would do,
Like having lunch at the park,
And going to the zoo,
We'd go across the street,
To grandmas for a treat,
It was impossible to think,
That you'd ever be forced to leave,
And never come back to me,
An,
Back when I was 7 years old,
For the better I didnt know,
My feelings were hard to control,
Now They make me who I am,
Makes me the kinda man who doesnt want to grow,
Now im 19 years old,
Ive come to a cross roads,
In life,
And i just wanna do things right,
Sometimes I just dont know,
To others im cold,
I push people away,
Because I dont want to be let go,
Id hate to be forgotten,
But I dont wanna be known,
Im looken for love,
I hurt the people who mean so much,
They arent understanding,
They never took the time,
To sit me down and speak,
Ask whats on my mind,
Back when I was 14 years old,
I was always stuck at home,
Sitten in the corner where I wrote,
Couldnt move unless i was told,
Thinken what am I in trouble for?
Did I forget another chore?
I was sitten there for weeks,
Couldve been three,
Maybe four,
I was always so mad,
We lived with an ass,
Who claimed to be Dad,
But a real father would never harm his family,
Like he had,
Back when I was 7 years old,
I didnt even know,
That the years I had before,
Would be the last,
To spend with my Dad,
Before he passed,
To me its so sad because I hardly remember him anymore.......
Back when I was seven years old.......
My heart was broke....
Everyone was hurt.....
And I felt alone......
I hope to see you again....
When Its my time to go....
All my life ive always thought about back when I was seven years old........
My sister introduced me to a song that inspired me to write my own version. Thanks Peebo.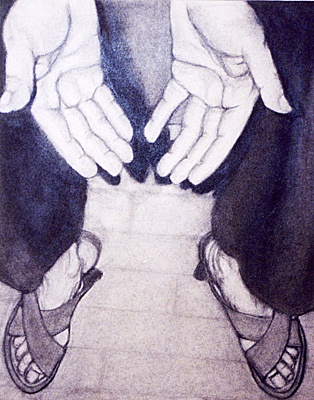 © Daniel R., Cicero, IL