Passion
February 27, 2015
My neck can still feel the intensity of your kiss.
The way you grabbed me from behind and pulled me closer to your body.
I can still smell your heavenly scent on my skin.
My ears ache for the softness of your voice as you whisper "I love you".
Your hands glide against my smooth skin so gently, it's like you're afraid I might brake.
I love when you guide my body towards yours, our lips meet and the entire universe is in slow motion.
The rotation of the earth is on hold.
In that one moment, nothing in life seems important.
It is when your soft lips touched mine that I new every word that came out of such lips were true.
We kissed like old lovers finding each other again after 20 years.
We kissed longingly, roughly , but sweetly.
You leave me breathless every time.
Your passion for me makes me want you even more.
Your love consumes me in every possible way.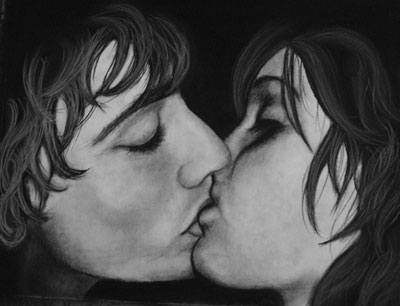 © Anna Y., St. Robert, MO