She's
May 13, 2014
She shows me her pretty face,
With her crimson lips and masquerade eyes.
She takes me to some place I belong,
And sings me that special song,
And never asks me why.
If she wasn't in my life,
I don't know what I'd do,
But one thing's for sure,
Her love needs to be rife.

She flashes her eyes,
And lights up her smile.
As if you're looking in the mirror,
She invites you to stay a while,
And the message is quite clear.
Her teeth cuts through the darkness,
That destroys all evil,
Disturbs the devil,
And is my one and only spark.

She walks her foxy legs everywhere,
Just to satisfy.
She sends chills up and down my spine,
And she nullifies every doubt in my mind,
Looking sexy and casual,
Always wanting to pacify.
She's a woman among ladies,
The best damn thing you'll ever see,
Knows how to rock your world,
Always makes me proud 'cause she is my girl.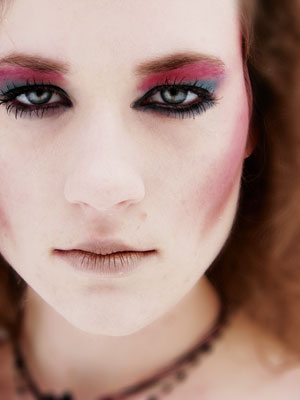 © Elizabeth H., San Bernardino, CA