Let Go.
April 17, 2014
Tonight, I would like to go with you.
Your so incredible to be with.
You make me feel bright, brighter than the days night.
So tonight, I want to head home, I want to go away, I want to fly to places, and make no mistakes.
I'm tired of my tears, I'm tired of love, I think I'm gonna drown, I think I'm gonna hov....er.

Tonight, I feel so sick. I'm constantly getting tired of this. Someone should save my soul, I'm getting old. I learn to learn some more, and test my memory, as if it helps me earn, some type of PHd. I hope I can arise, from this nightmare, for I've been feeling down, not that you would care. I've lost my soul, I've lost it all, that's why tonight, I'm bound to fall.

I
am
so
lost.
It
pays
the cost.
You
pay
the
cost.
Of
course
I'm lost.
What
have
you
done?
Society
is strangling me.
Birthday balloons don't mean anything.
You want to celebrate.
You'd like to know
What good would it be
to let go?
I let you go
I let you go
Birthday balloons
You don't mean anything.
So tonight I let you go, my everything...
I am so lost.
You pay the cost
Don't let.
Don't.
Don't let.
Me go.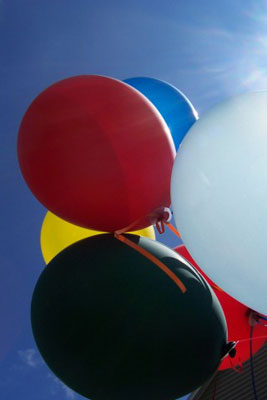 © Simone P., Summerville, SC