Road to Nowhere
March 26, 2014
I just got so sick and tired of being sick and tired,
Looking back on my life.
Through all the things that happened to me,
Nothing can compare,
To the day when I first met you.
My world was turned around,
And turned upside down.
I just couldn't take me eyes off my sight,
Mesmerized by you.

If you ever want to take my advice,
Take it right.
If you make one wrong move,
You can end up lost,
And confused.
Forget the past,
Live today,
Think about the future.
Learn to forgive,
But not to forget.
Now I must move on,
And keep on marching.

This lonely road has no end,
And I can't remember where it started.
Day turns to night,
And the sun becomes the moon.
The stars may not always be by your side,
But just believe in yourself,
And they may just guide you.

Your soul has been tortured,
Your body has been beaten.
Your head has been ruptured,
And your heart has been stomped on.
The road to nowhere seems to have no end,
But just keep on walking,
Forget all the hate,
And leave it all behind.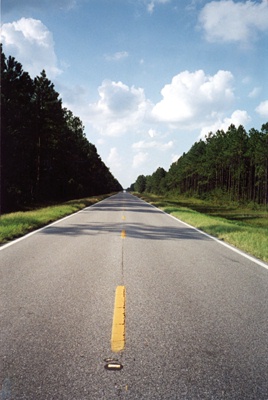 © Amanda M., Coventry, RI