Let Me Go (I'm Not Giving Up)
September 29, 2013
My life, your lie. Do we have to say goodbye?
Yes we do, its so true, I'm never getting over you.
So here we go, lets take it slow, I will die and you will grow.
My broken heart's missing a part, and won't take me to a new start.
So take your leave and go from me. Only in time, will we see who is free.
I'll be done, you'll fine the one, and my world will lose its sun.
I'm losing my head, I'm the walking dead. All I see is blood; red.
I'm not a quitter, nor a getter, my attitude is bitter.
Its sharp and cuts, I'm in a rut.. I need to get up...
Starting from the bottom, like Drake. I shot 'em, forgot 'em.


My life... Has, no flow.
Why can't you... Let me go.
Its time, so start the show.
My mind is gonna... Blow.


Well now what? Another door shut? F***.
What great luck. Now I'm stuck and it sucks.
I'm ruined, so I'm gluin' broken pieces while I'm cooin',
You're name. To me it's famed. I've just gone insane.
And you're to blame for all my shame, I think it's lame.
I'm starting to die, I'm dead inside. Were our worlds meant to collide?
You left my brain fried, and we both lied. So why is my heart still tied,
To you, while you move on. I lose myself, I'll go broke and give you wealth.
I'll sacrifice, my life, to save yours from any thorns.
I'll be the rat, you'll be the snake. Its only my life and soul you take. Am I really a fake?


My life-force... Has gone.
I won't be... Around long.
So I sat and wrote you another song,
So you'll remember... I was wrong.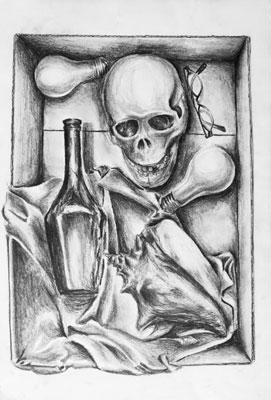 © Karen S., Norwalk, CT