Conflicted
September 21, 2013
How much of your own personal happiness do you sacrifice to make someone else happy?
When do you tell say internally, "You need to stand up for yourself. Don't settle for less."
What if you don't know what "less" is, because you've never known what's best for you until this very moment?
All of the ones you thought were the one turned out to be the exact opposite of what they started out as.
Now you have someone who makes you happy,
Makes you smile, makes you feel like nothing else in the world matters.
Then you notice all of the couples around you. Yet what are you doing?
You're spending nights in your thoughts.
You think back to your situation.
You wouldn't mind being with him, but it seems like he isn't ready to be with you.
He likes not having restrictions.
He enjoys the life of not having to worry about what his significant other will say.
But all you can do is think about how long it's been and nothing is official.
You don't need a title, but it sure would be nice.
Even though you spent a lot of time together during the summer, summer's over.
What about the here & now?
It's been some time now since you two have hung out outside of school.
You feel neglected. You feel unwanted. You feel as if you've been pushed aside.
You know he has friends. And homework. And sports. And time.
You want nothing more than to spend a full Saturday with him – just cuddled up,
Watching TV, and just being in each other's company like you were so used to.
What do you do?
What do you say?
You don't want to push them into something they aren't ready for yet, but
How much of your own personal happiness do you sacrifice to make someone else happy?
That's how you know you really like someone:
You begin to push your own happiness aside to cater to theirs.
I think I am happy. I think I am okay with this situation. But I'm not..
I'm conflicted.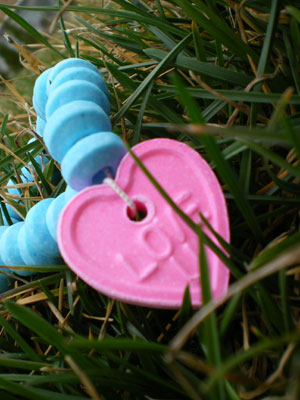 © Jennae P., Kennewick, WA