ATime
June 3, 2013
I've been hoping that you'd see me in a different color. I know that hearts do break when there's only one lover. I have heard of many accusations,
there slowly fadin',they won't take there time waitin' and it's all because of you.
I have this reeling feeling, this crazy mental touch. If you decided to forget about me, you won't know what is love. People say matches only work at the right time, but if we have all day, through the night.
I hold your invisible hand in my mind. It fits so fine, like a pocket of a kind. I hear the whispers dying from Jan through June, like the moon, sucks them away, like hate would too.
I have this sense, this charming allusion. They call it confusion, but as you know, I call it love. People say fasten your seat belts and work real hard, this relationship won't last, but we have all day, through the night.

I know it's wrong to force you, I know I might adore you...
But it's just right if we take our time to love. All through the day, and into the night. We'll find whats good to match, we'll see if we're too fast. But as long as I adore you...
We'll take our time.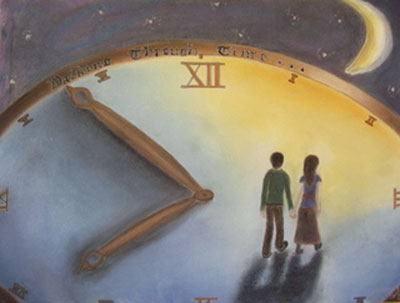 © Carollynn G., Hawthorne, NY