Gamble. Beat. Love, Crumbs.
March 20, 2013
Times get sharp when were offered the brand. Forgetting our friends, on top of the hand. Living, drinking, and killing the voice. The higher the we walk, the lower the choice.

But the ones who helped me told me to stop. Remembering me before wishes were dropped. Rich men gave me the fragile heart. Weak girls like me gave young body parts.

Traveling upscale to the lighter pass. Windlesham, England for the first class. Marc Jacob, Fendi, Guess it's the best. I rouged my cheeks cause that's the request.

Kicking thoughts out of magazines. Stealing the scenes of prosperity. Guilty as charged, they put him away. Cause there's no such thing as pimping late.

Artifacts of love over the dinner table, everything from these past years were labeled.

But I want to forget what my good friend said:
Giving them love won't buy you fame.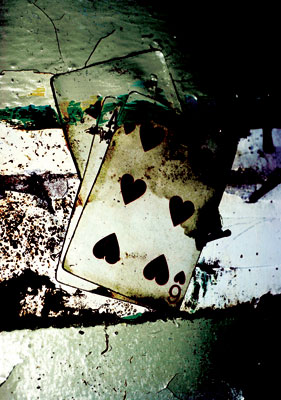 © Tracy A., Scarsdale, NY