The Old Tree
October 27, 2012
The old tree,
stands alone,
in the middle of a field,
where corn is grown.

It stand there,
a watchful eye,
protecting the field,
standing tall and high.

It creaks loudly,
in the ancient old wind,
the branches sway,
bowing and bend.

It shadows the ground,
where the farmer sits,
wipes off his sweat,
and rests for a bit.

It gives a home,
to a family of birds,
keeps them safe,
while a big storm stirs,
it begins to crack,
after a car slams into it,
still it keeps on standing,
even after it's been hit.

It's slowly dying,
leaves falling down,
floating, twirling to the ground,
their color a dark brown.

It stands alone,
all broken and bare,
hollow inside,
and no one seems to care.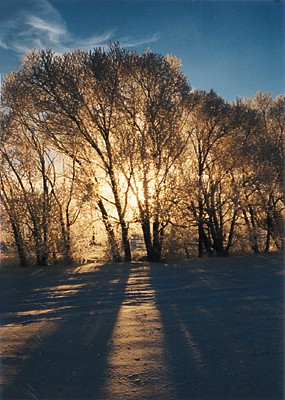 © Kyle G., Badger, MN